Have you been broken into? Do you need to secure your property?
'The bitterness of poor quality remains long after the sweetness of low price is forgotten.'
Broken windows create an emergency situation for every home or business premises, whatever the time of day or night. Your windows will need securing as soon as possible to stop intruders or bad
weather from entering the building. Thankfully, if you're in the West Midlands / Worcestershire, we can be with you in 60 minutes or less to secure your property.
So, whether you have a property portfolio, are a landlord or business or home owner. When you need a quick and reliable boarding up service or get door locks changed call CGT and we'll get the
job done.
We mostly use plywood for boarding up for several reasons. It is structurally strong for short term security. It is a cost-effective temporary solution, offering good weather protection. If properly applied, will cause little to no damage to the building or structure. If poorly applied, you will end up paying twice and your property will be left unsecure.
All properties are unique, so, whatever type of property you have, we will assess the job on arrival and determine the best course of action. We can talk about the materials to use to get your property
secured again as soon as possible. Emergency boarding up in Birmingham, Dudley, Worcestershire and the West Midlands, available 24 hours – reacting quickly 365 days of the year. We can ensure we will get to you as fast as possible in the event of a break in, vandalism, an accident or other unfortunate incident.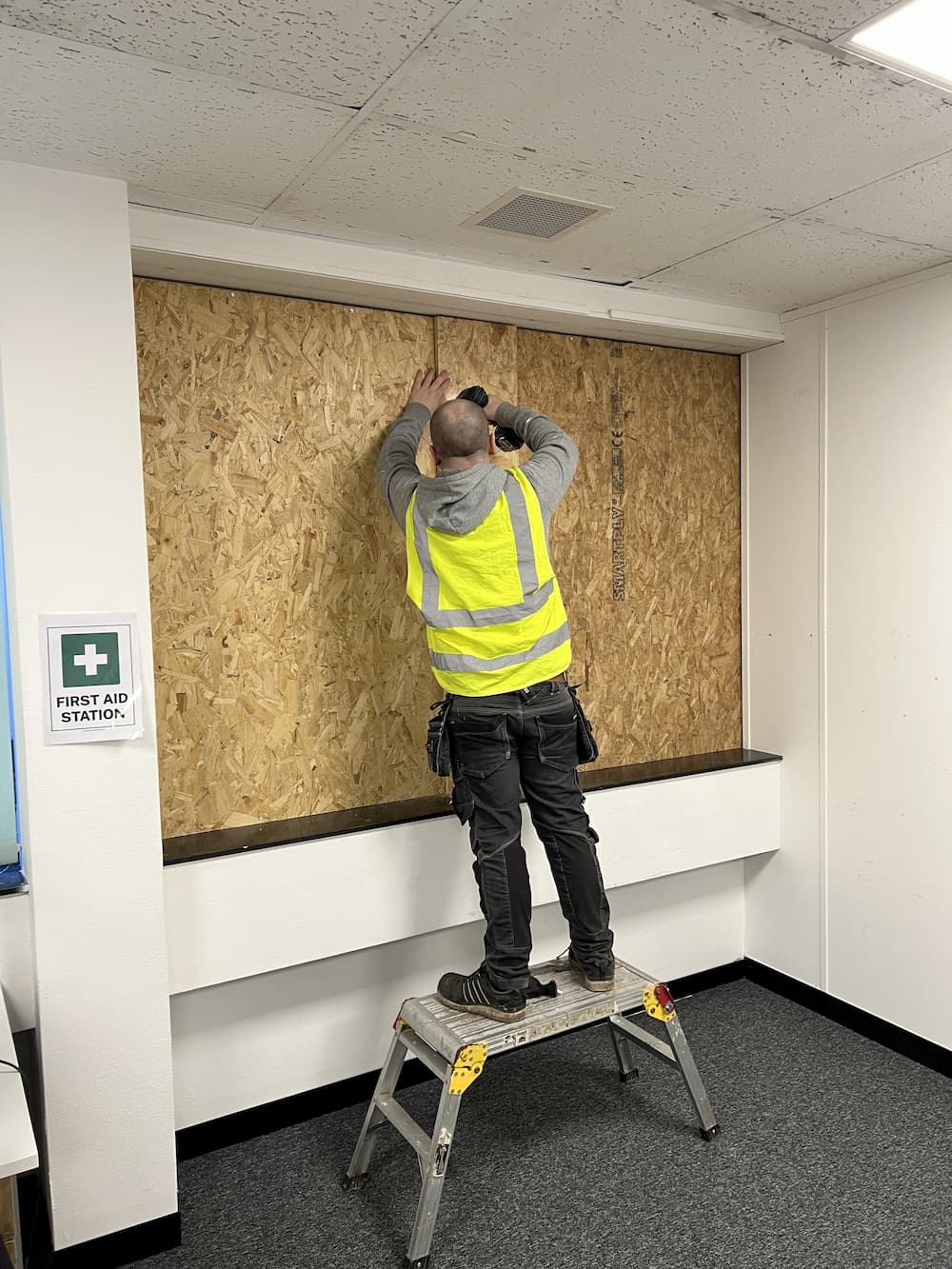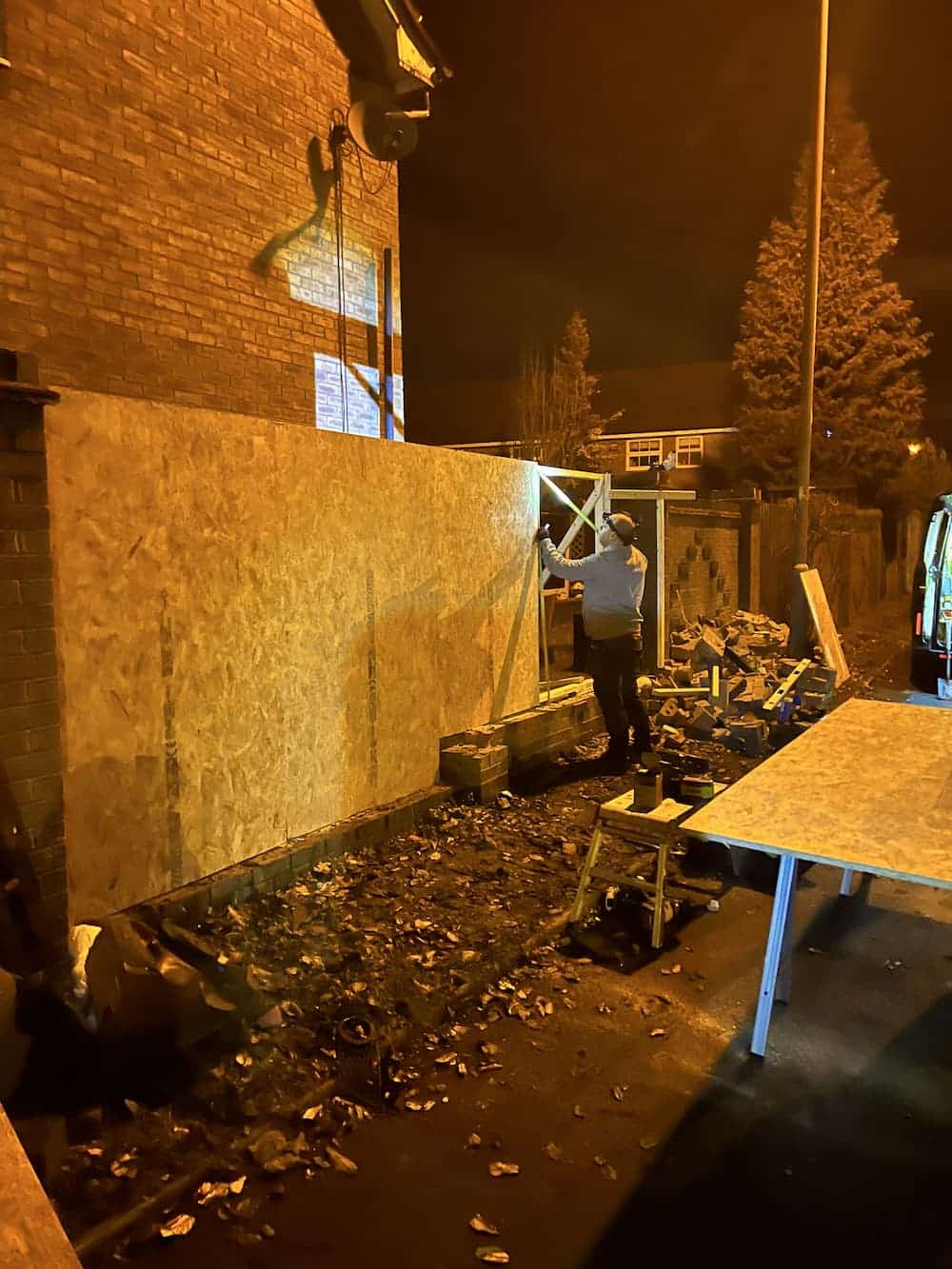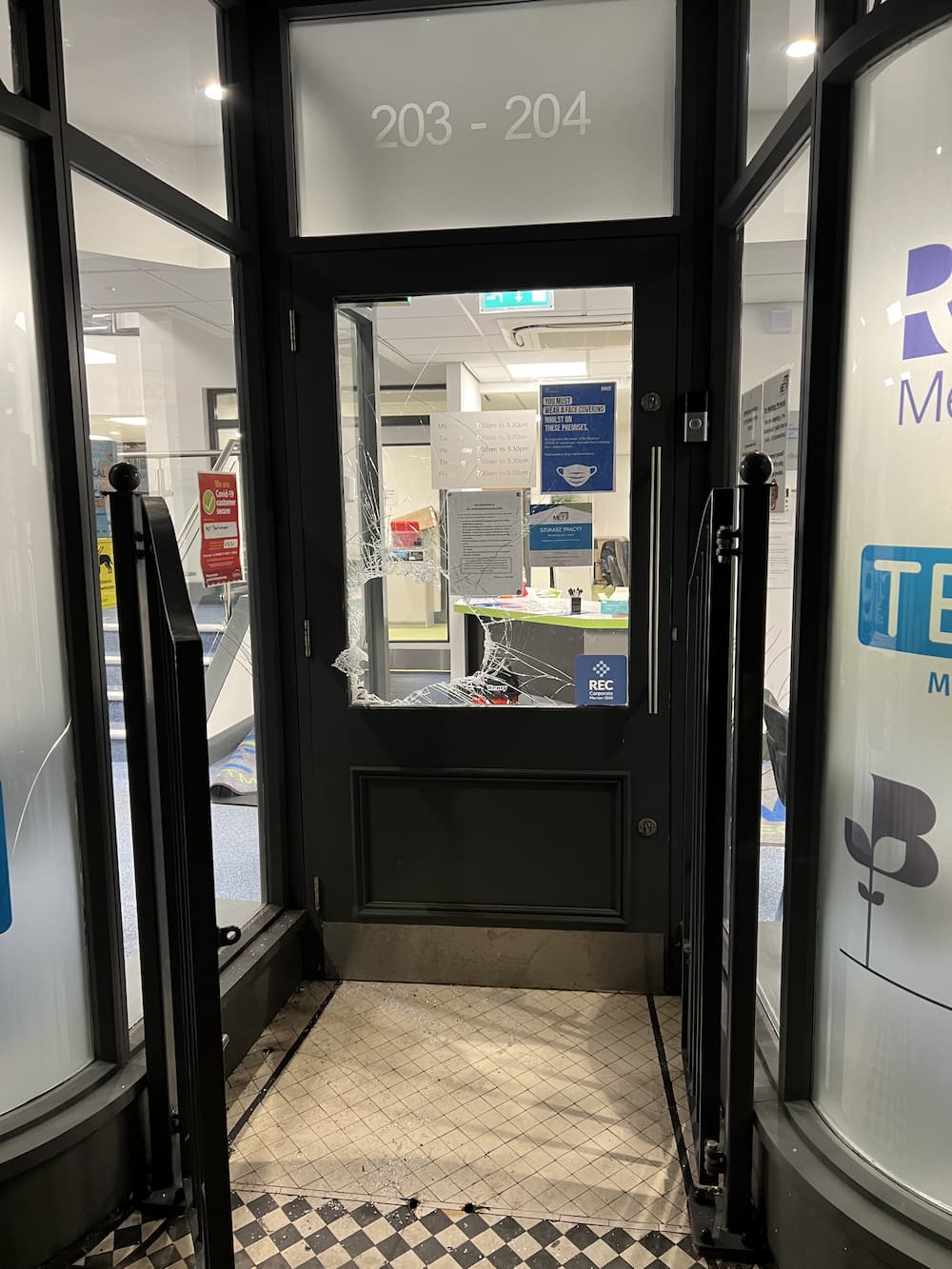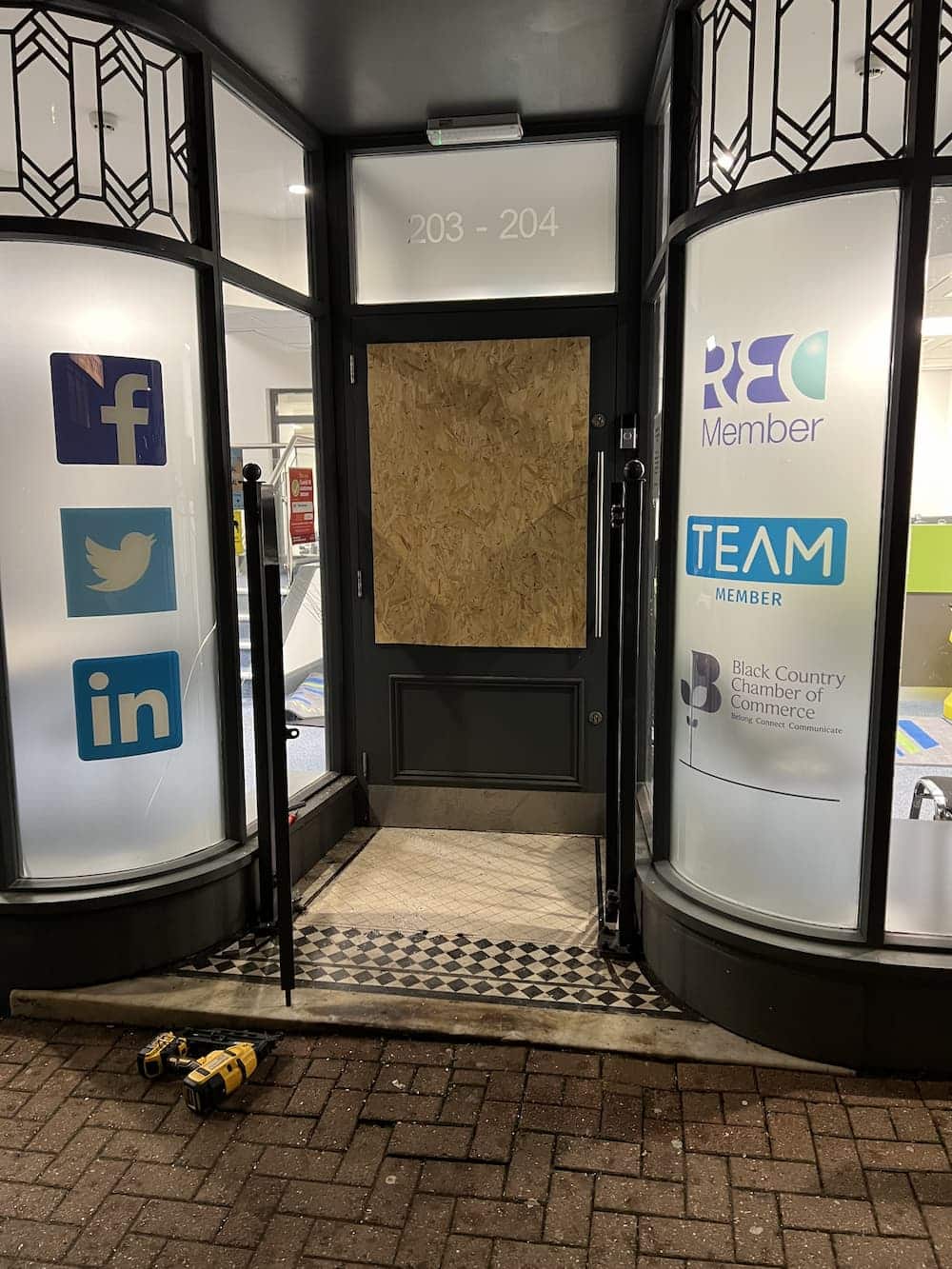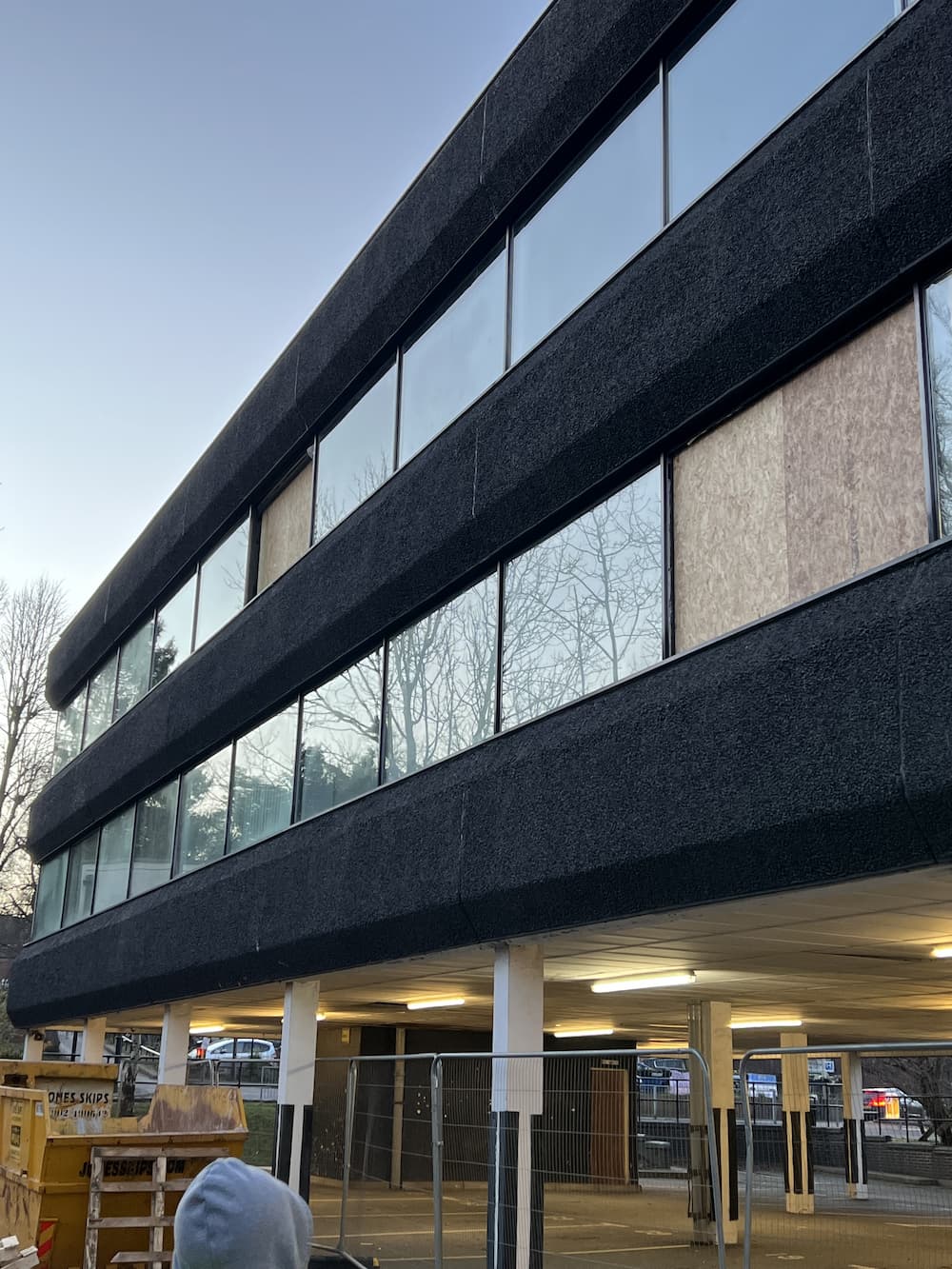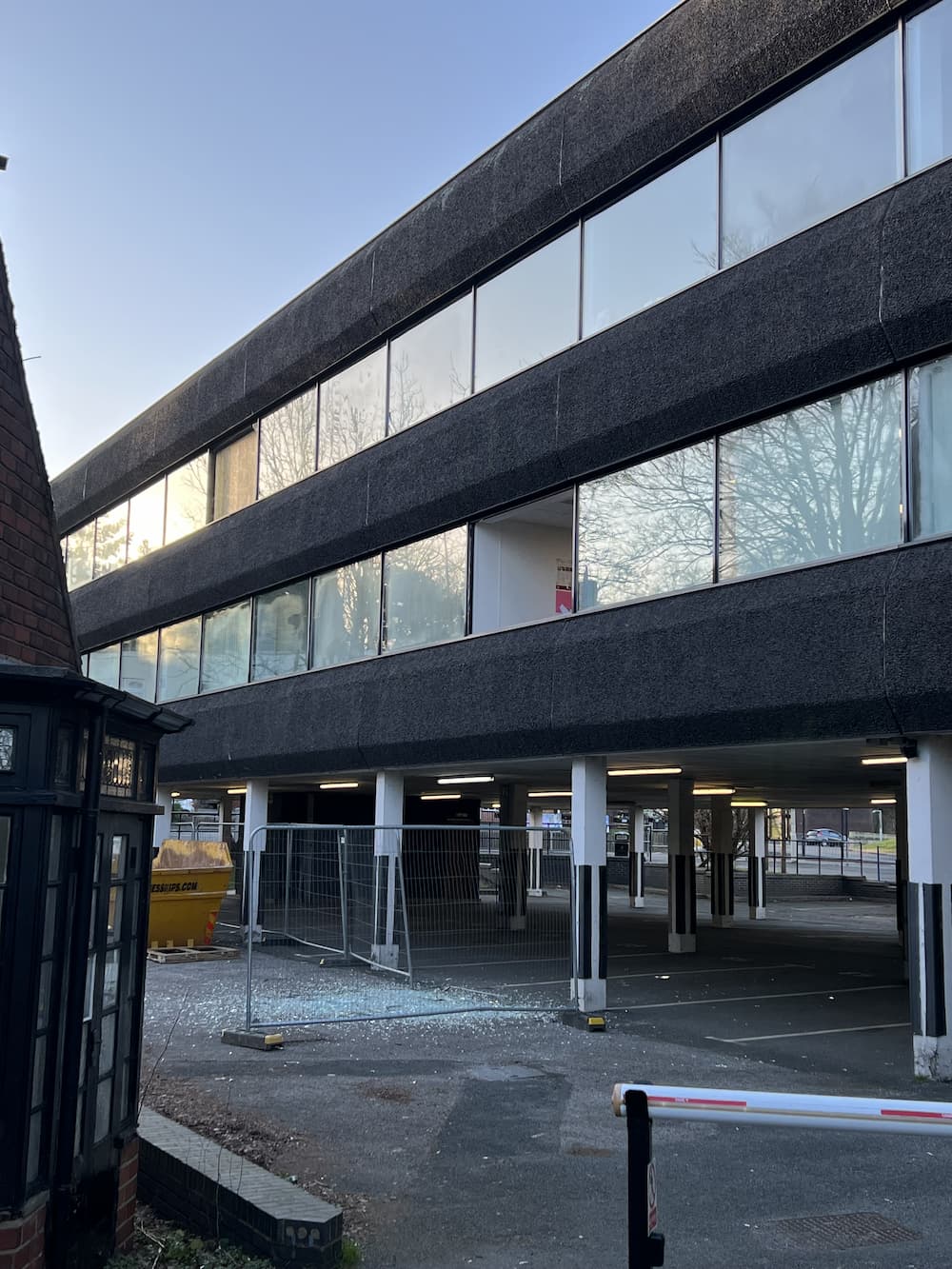 Boarding Up Key features
Robust physical barrier to protect access points from unwanted trespassers
Can be fitted over glass to protect from vandalism
Increased protection with installation using anti-tamper security screws
Timber cut to size for custom installation
To protect land as well as property, for example from fly-tipping or trespass
Emergency glazing can be installed promptly after vandalism a burglary or break-in, or accidental damage
Emergency boarding up can be installed quickly if a property is to be left empty, after accidental damage, vandalism or a burglary or break-in
Over the years, we have built a strong reputation for providing fast emergency boarding up and glazing services. We cater for commercial properties, as well as residential. We have protected many public clients such as shops, business premises, hotels, hospitals, government buildings, schools and more.
Short-term security for properties/commercial premises between tenants or owners.
Properties awaiting demolition or during construction works.
For properties caught up in lengthy probate or planning processes.
All our tradesmen are trained to work alongside ongoing investigations by the police and insurance companies, where applicable. We have consulting and reporting capability so that our clients and any other relevant parties can be fully and officially informed. Our window specialists can also advise on the next steps, and can help to identify any additional security issues which should be addressed.
We were called to a property in Stoke on Trent following the eviction of squatters by West Midlands Police.
We attended the property and secured all ground floor openings as instructed.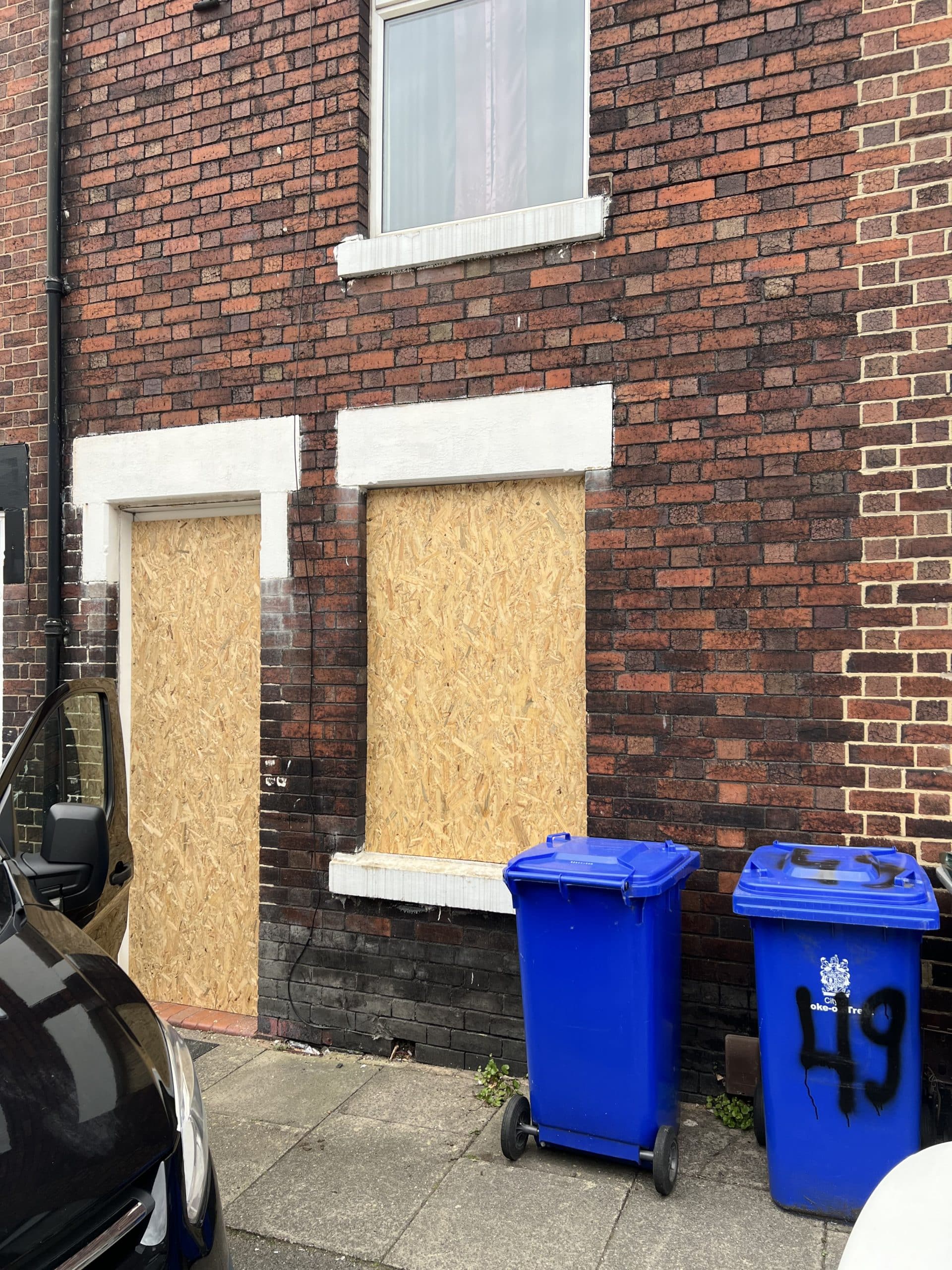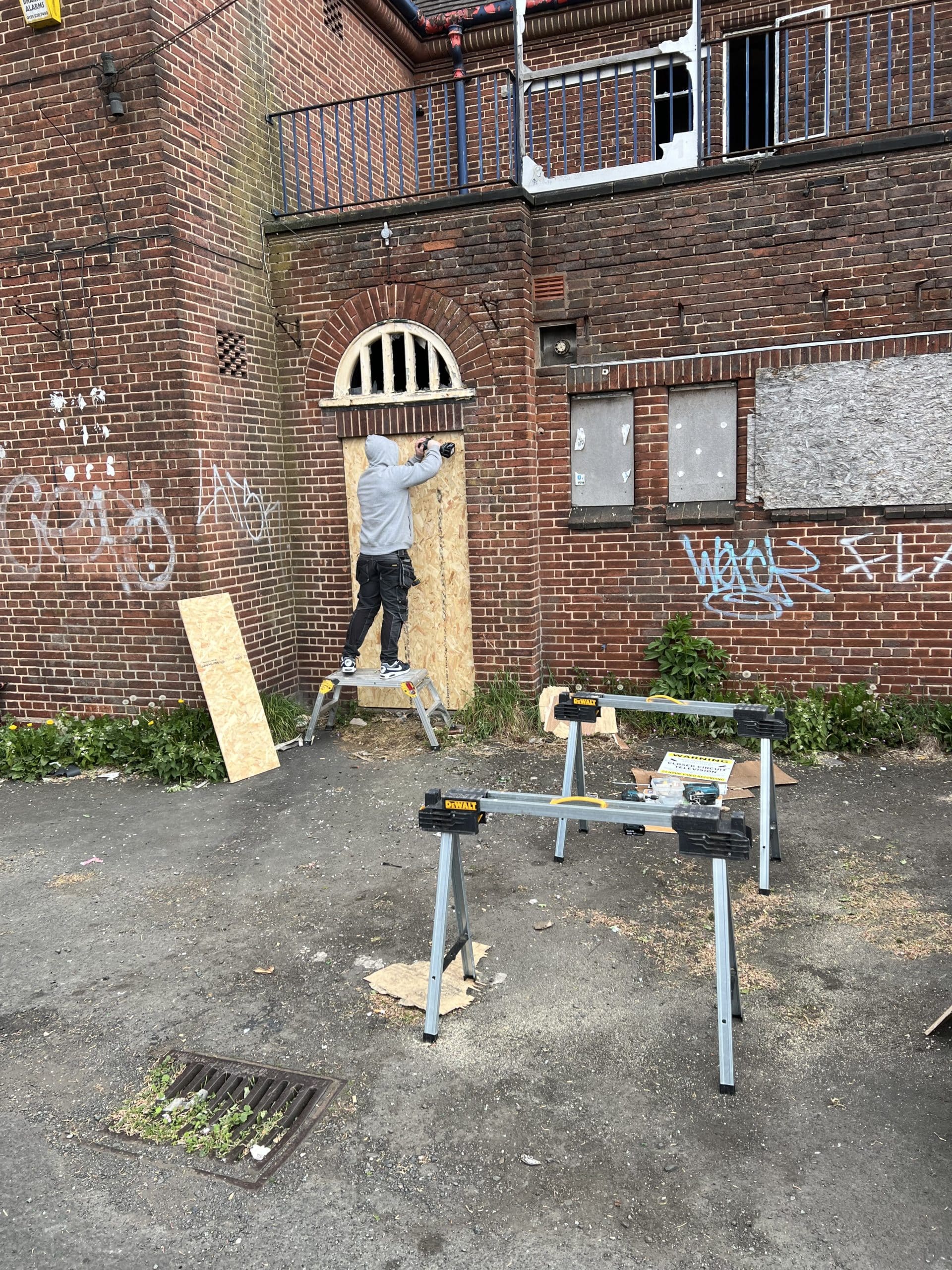 'We have used CGT for a few jobs now which included building door frames, hanging doors, fitting door handles, skirting and architrave. The work was all done to the highest of standard and we were consulted throughout the works. The team were reliable and always arrived when they said they would. They were clean and tidy as they worked so I could still be at home in a clean space. I wouldn't hesitate in recommending them.'